Audiences Vote Deberah Bringelson "Best Event Speaker"
One of the most engaging
"sit-on-the-edge-of-your-seat"
experiences you will have all year!
All speakers tell stories. Most have you raise your hand or jump up and down and call it "engagement".
When was the last time a speaker helped you clear your Number 1 Block To Success?
This is one of the most engaging "sit on the edge of your seat" presentations that you will experience this year.
As 3 Time "Most Influential Woman In Business" Deberah Bringelson unlocks your doubts and fears, she ignites your mind, unleashes your potential and inspires you to your own transformational experience.
Go Beyond Peak Performance!
Using both wit and wisdom, sprinkled with hilarious antics from escapades with Sir Richard Branson, Arnold Schwarzeneggerand other business titans, tears of laughter turn to amazement and joy as you finally understand why you deserve it and you how you can do it too!
More Money! Less Stress! More Fun!
In Business And Life!
Shift Your Business...
Imagine your team, empowered, innovating, anticipating what your buyers want, having fun Imagine, exponential, manageable revenue growth.
Shift Your Money...
Imagine taking 6 months off and tripling your revenue!
Shift Your Life...
 Imagine mastering your lifeand actually enjoying it!
What would it be like if there was a magic formula that would shift you from
...Ordinary to Extraordinary!
Deberah is known for her reputation for excellence! She was voted "best event speaker"! We will definitely invite her back next year!
Jessica Peterson, Host
Ultimate Women's Conference
"Deberah blew me away! I was absolutely enthralled. She is engaging, funny and inspiring! She's everything in one ball of awesomeness!"
Viveka von Rosen,
Expert Linked Into Business
Deberah Produces Exeptional Results!
"Deberah delivers with humor, sit-on-the-edge-of-your-seat stories while getting to the heart of what matters.She clearly understands at a deep level the solutions that will produce extraordinary results!"
Dana Corey, Big Heart, Big Life
Deberah@DeberahBringelson.com
650-204-9595
Deberah's No Diva!
In a "previous life" she hosted 100s of events. She knows what you need! She shows up on time, engages the audience before and after her speech...is always prepared...and ready to Wow!
Do your speakers give your audience what they need?

"Event attendees are clamoring for meaningful content and value that they can actually use. While a celebrity speaker's old war stories may be interesting or amusing, do they really give attendees what they need to go out and do it themselves?"

                      – Michael T. Denisoff, Denisoff Consulting Group

Do you know the number 1 complaint of event attendees?

Do Your Speakers Make You Look Great?!
Event Planners!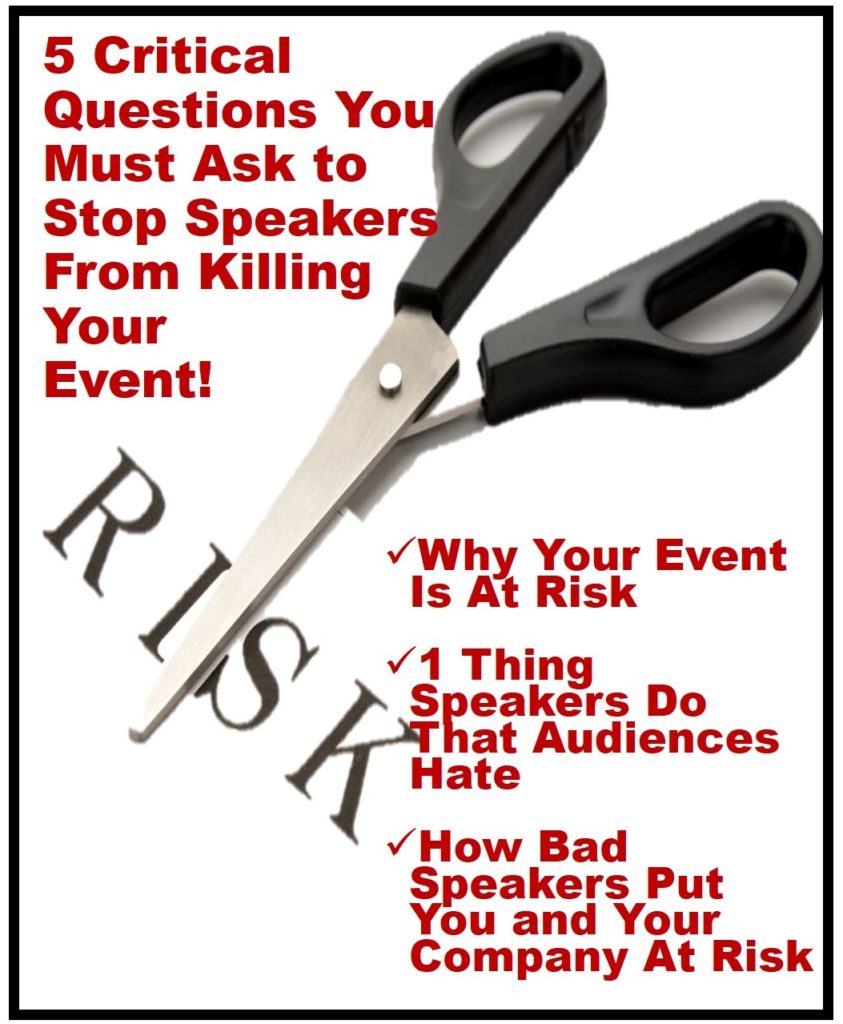 We value your privacy and would never spam you